Finding new pieces of the puzzle is so exciting, even though I still don't have a clue what the big picture looks like (then again…does any of us know?)
But this piece is very beautiful. It started with sharing in my status that I submitted the last contribution for my freelance job. I just didn't want to deal with deadlines anymore so I can completely focus on the treatments.
M
y friend Ellen pointed out the symbolic of it. Freeing myself of DEADlines.
That really struck a cord and then I realised that I freed myself from deadlines so I can focus on LIFE lines (treatments) and that just made me smile.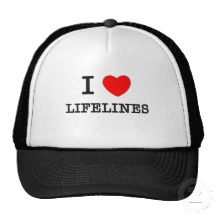 To quit my freelance job was not an easy choice, but I now do feel that it's another piece of the puzzle that fits perfectly. Isn't life just mindblowing? Loving it!